The popularity of 8K continues to rise and Blackmagic Design's ATEM Constellation 8K switcher is packed with features that make it a powerful 8K switcher.
Right out of the box users will notice the 40 12G-SDI inputs, 24 customizable 12G-SDI aux outputs, 4 mixing effects, 16 keyers, 4 multiviewers, analog ins and outs, and a talkback port on the rear of the switcher. On the front of the device is a large LCD screen display where users can directly control the switcher and view recordings. These key features will transform any production need, and as if the ATEM Constellation 8K switcher weren't a powerful unit on its own, users can add a Hyperdeck Extreme Control to enable traditional broadcast deck controls with the switcher.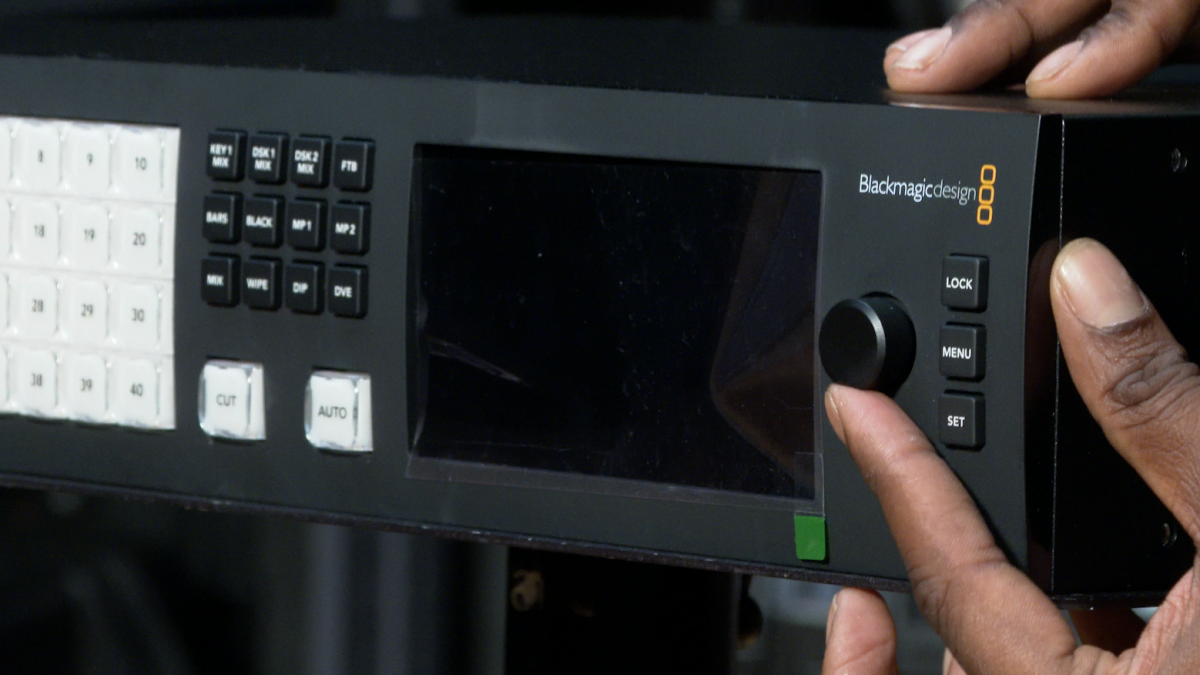 Features
40 independent 12G-SDI inputs in HD and Ultra HD
These inputs transform into 10 Quadlink 12G-SDI 8K inputs when 8K is enabled
Each input has cross conversion which allow for users to switch between 720p, 1080p, 1080i, Ultra HD, and 8K video
24 customizable 12G-SDI outputs, similar to aux outputs
Ability to route internal sources and external SDI inputs to the customizable outputs, which allow for custom feeds on the same switcher
Ethernet connection to use switcher with ATEM Constellation software
MADI digital audio inputs feed to the internal Fairlight audio mixer
Enable user to loop audio channels (up to #4) from SDI inputs 1-30 to the two MADI audio inputs. Users are able to hand off audio directly from the switcher to mixer
Internal mixer features 156 channels
Built in talkback system with 5-pin XLR port
ATEM Constellation, a software based control panel that controls the switcher via ethernet.
Users have the ability to upload media, control cameras, mix audio
Supports 2-way communication
4 Ultra HD multiviews that transform into full resolution 8K multiview
Built in control panel with buttons to access all the features of the switcher, and control transitions, upstream and downstream keyers, and fade to black
High efficiency thermal system and three low speed cooling fans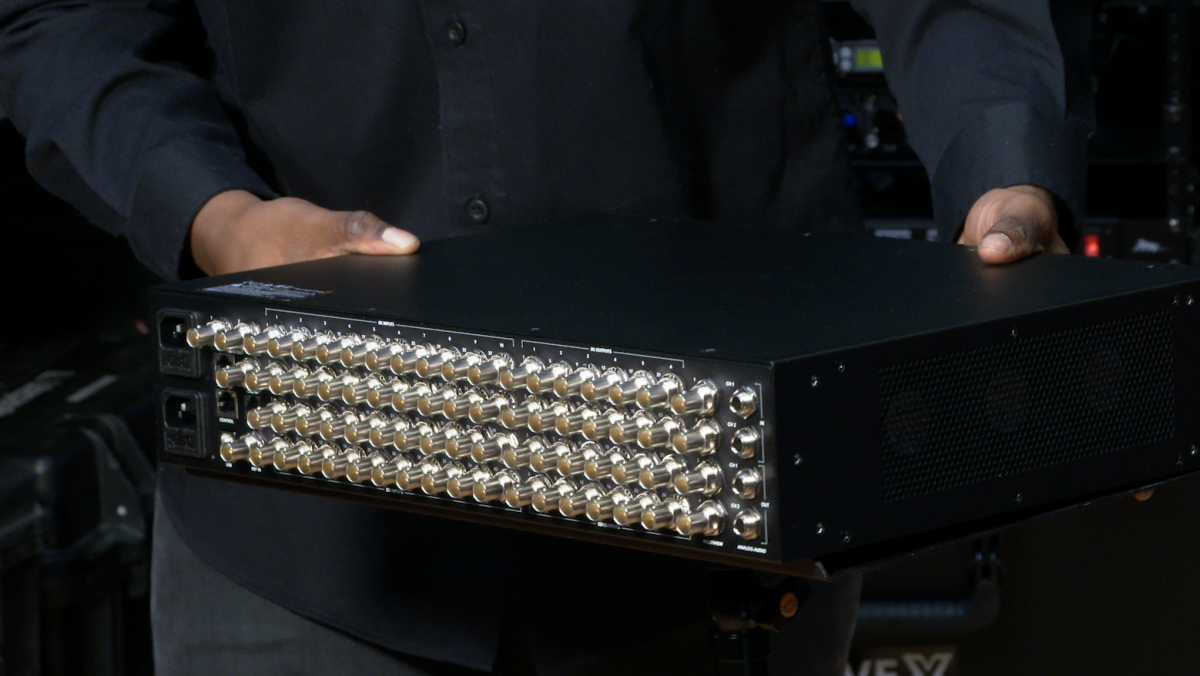 What's in the Box?
Blackmagicdesign ATEM Constellation 8K Switcher
2x Sets of rack ears
Standard Blackmagic design SD card