Want to build out your own video studio?
Live X provides the expertise that makes the difference between just another show and something extraordinary.
NYSE
Cheddar
For Cheddar, we designed and built a fully functioning studio in an hourglass-shaped 100 sq ft booth on the floor of the New York Stock Exchange.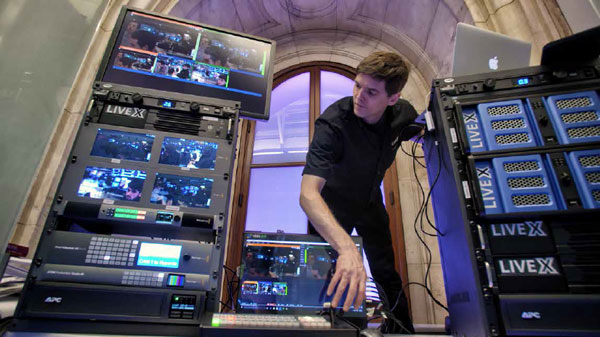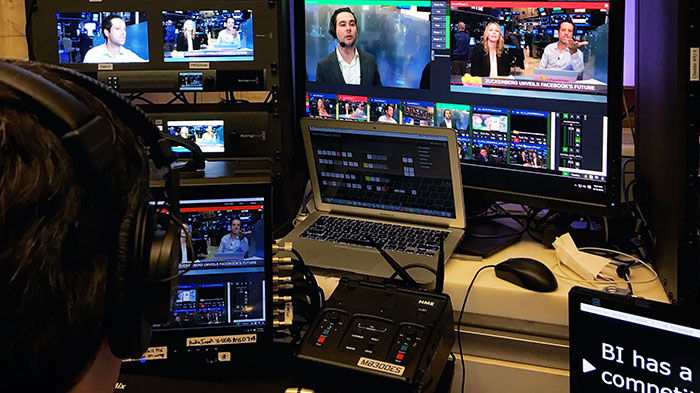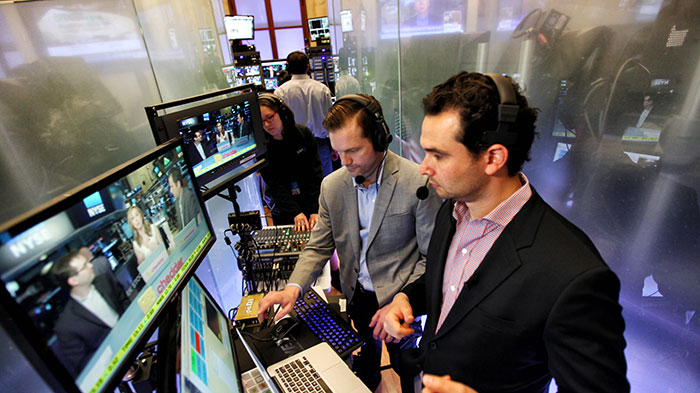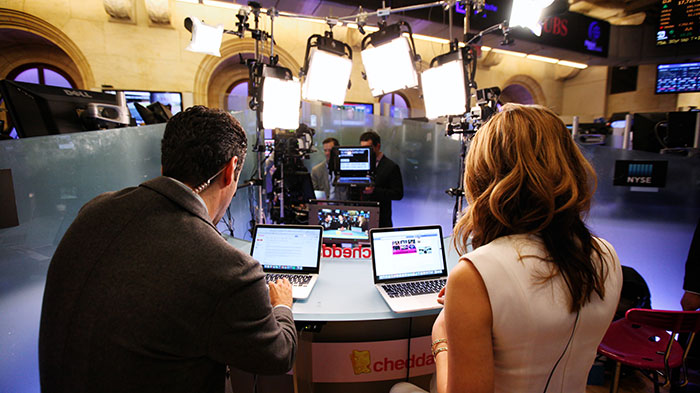 We specialize in installation of broadcast and streaming equipment and systems, incorporating a 'best-of-breed' philosphy. We operate similar systems in our own productions so you can trust you're getting the best solution.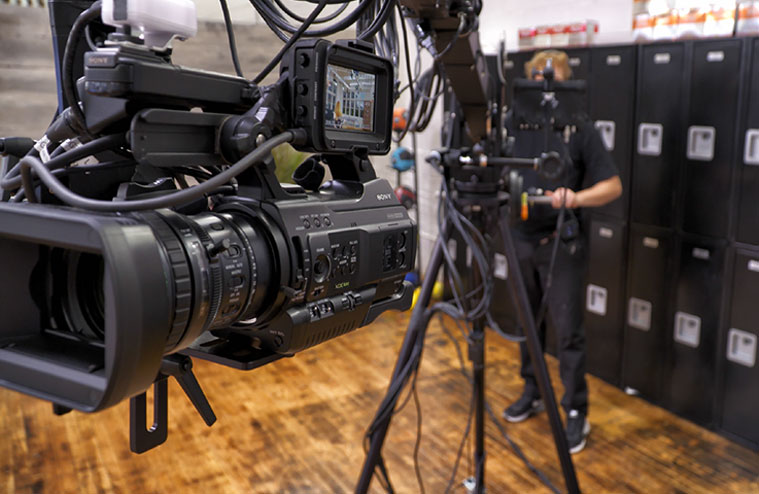 Cameras
Your camera system is one of the most important elements in video production. From form factor, sensor and lens, to codecs and output, we take all critical considerations into account when choosing camera gear. So you get the best looking show possible, while still keeping within your budget.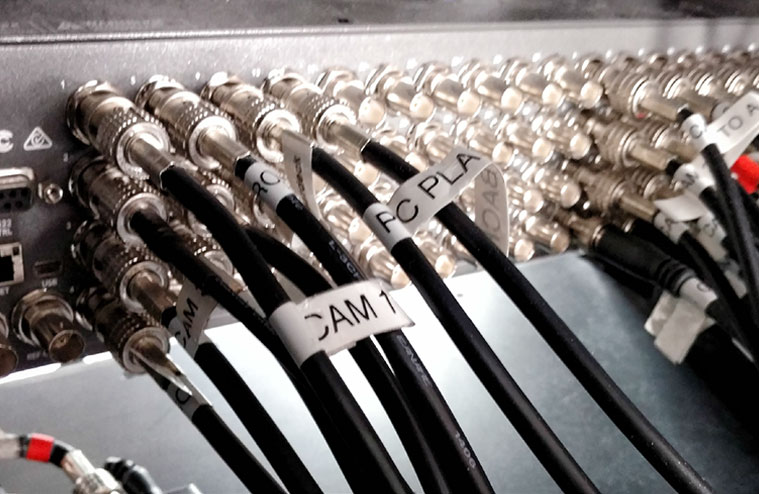 Video Infrastructure
A professional-grade studio is far more than a switcher in a box. You'll need primary and backup switchers and encoders, signal distribution, networking, cloud services, power conditioning and UPS, as well as reliable recording and dependable monitors: We provide everything you need to take your show from the studio to the world.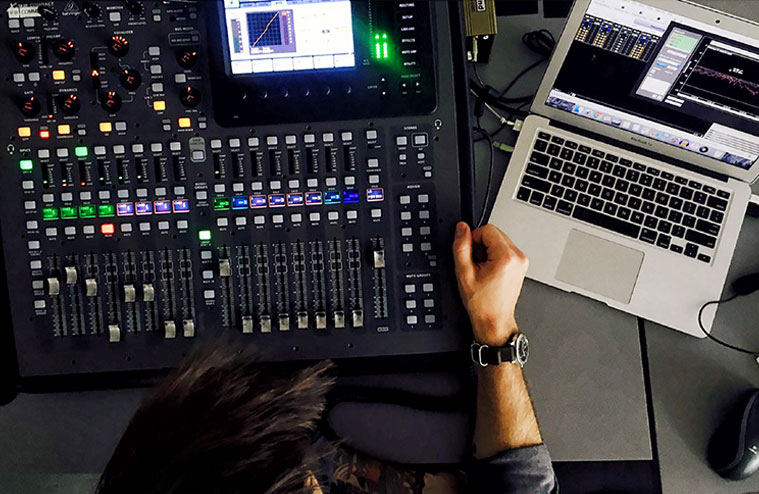 Audio
A great stream starts with great audio. Trust our expertise and experience to recommend the right microphones, IFB's and intercom systems, mixing console and wireless systems. Beyond that, we'll help with licensed music, acoustic treatment of space, complex audio systems analysis and tools, and overall sound design.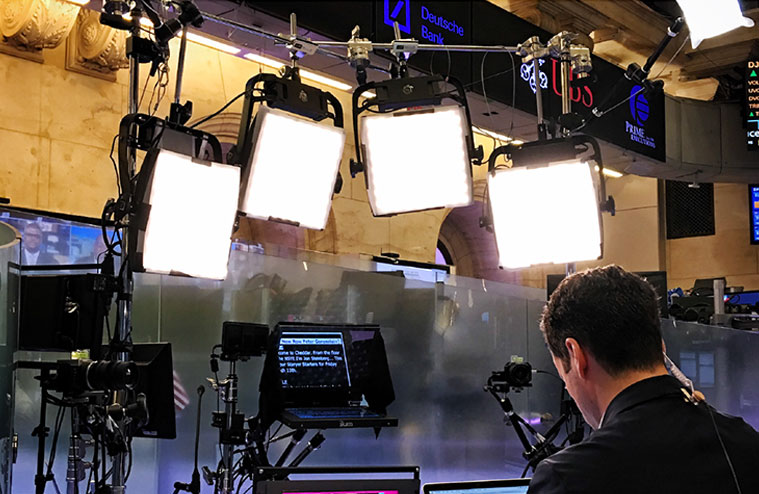 Lighting
We'll design your lighting and outfit your studio with the best LED panels, control systems, even neutral density filters for exterior windows to make the most of your studio space. Plus we can incorporate custom Projection & Display Mapping systems to take the look even further.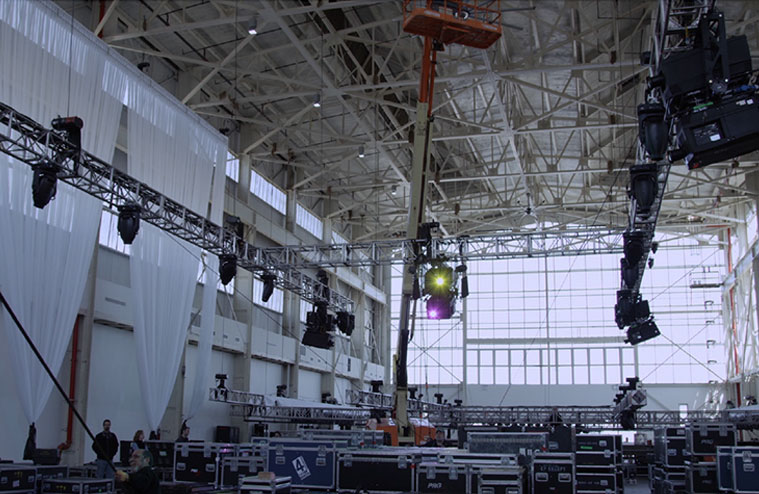 Structural Design
The foundation of your studio or production environment is the design of the physical space and functional areas. We can help you build the ideal grid systems, staging, and scenic design for all kinds of sets for your studio or space - indoor or out. We'll be sure it works not just aesthetically, but also ergonomically and economically.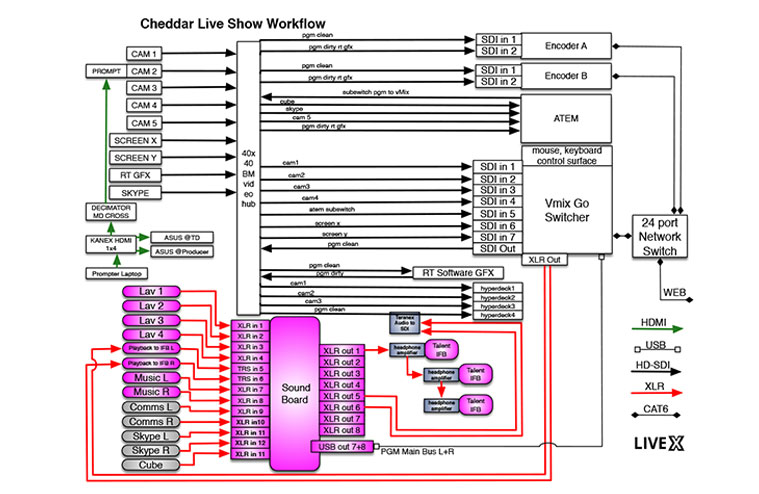 Workflows
Organization and documentation are critical in any big project. With our workflow diagrams, we provide you with a clear picture of how all the elements of your system work together. These easy-to-understand drawings help you work efficiently, troubleshoot quickly and accurately, and make the most of your production investment.