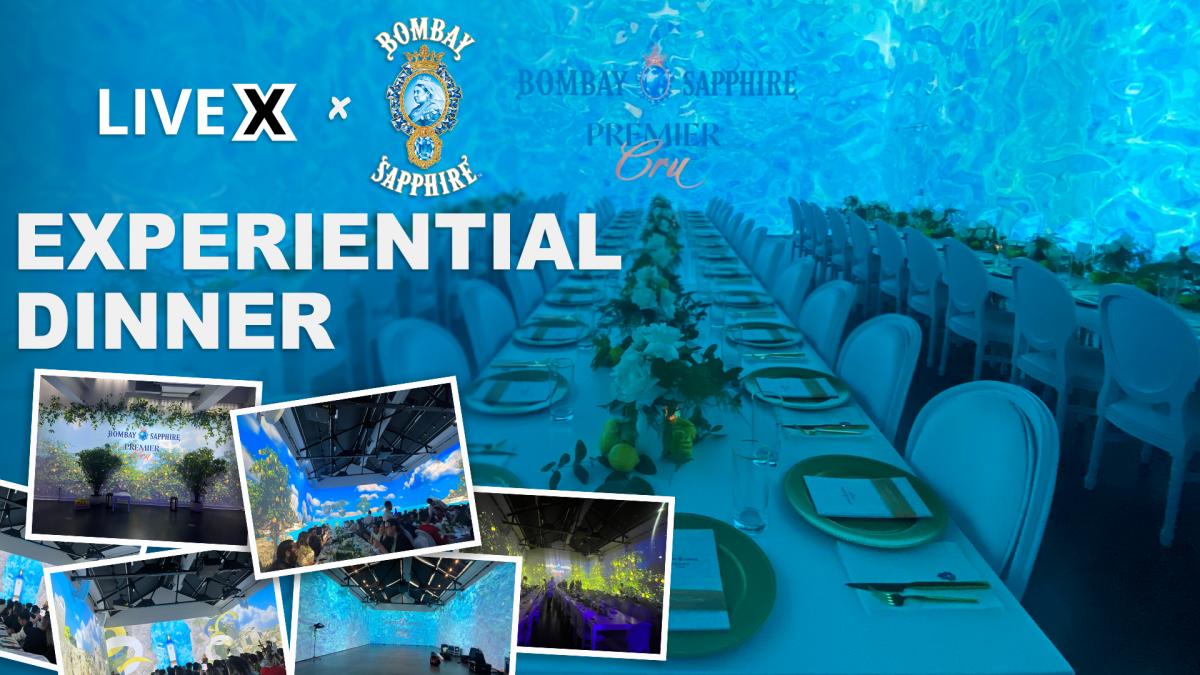 Experiential Spirit Launch:Team Enterprises & Bombay Sapphire
LiveX partnered with Team Enterprises to help Bombay Sapphire turn the 5,000 square feet of event space at Lavan541, into an immersive, experiential cocktail and dinner experience for the launch of a new premium gin.
The activation began in the pre-function Gallery Room, where LiveX rigged and mapped two temporary projection installations to interplay with physical lemon trees and the lighting, giving guests the feeling of arriving at a tropical retreat.
Dinner was served in Lavan's Skylight Room, which features a 270 degree projection mural system, designed and mapped by LiveX, which surrounded guests with island vistas, relaxing beach vibes, and lemon groves.
LiveX also provided music and audio for the hosts, who guided their guests through the evening.
The initial immersive dinner experience reached over 200+ media, influencers and trade, resulting in 12 national trade and 5 regional features in core target media. Guests raved about the projection mapping and with the success of the event, additional activations in other markets were planned at smaller scales using the original concept.
Behind the Scenes