This week we unbox the next generation of Yamaha's RIVAGE PM7 Stage Box, the Rio 1608-D2 I/O Rack.
We are excited to explore the infinite capabilities of console-less remote control with the R Remote application and Dante controller software.
First Impressions
The Yamaha Rio 1608-D2 stage box is compatible with Dante networking and the Yamaha CL and QL series digital mixing consoles. The added dual power supply helps protect against power loss during productions and features local control over microphone inputs directly from the rack.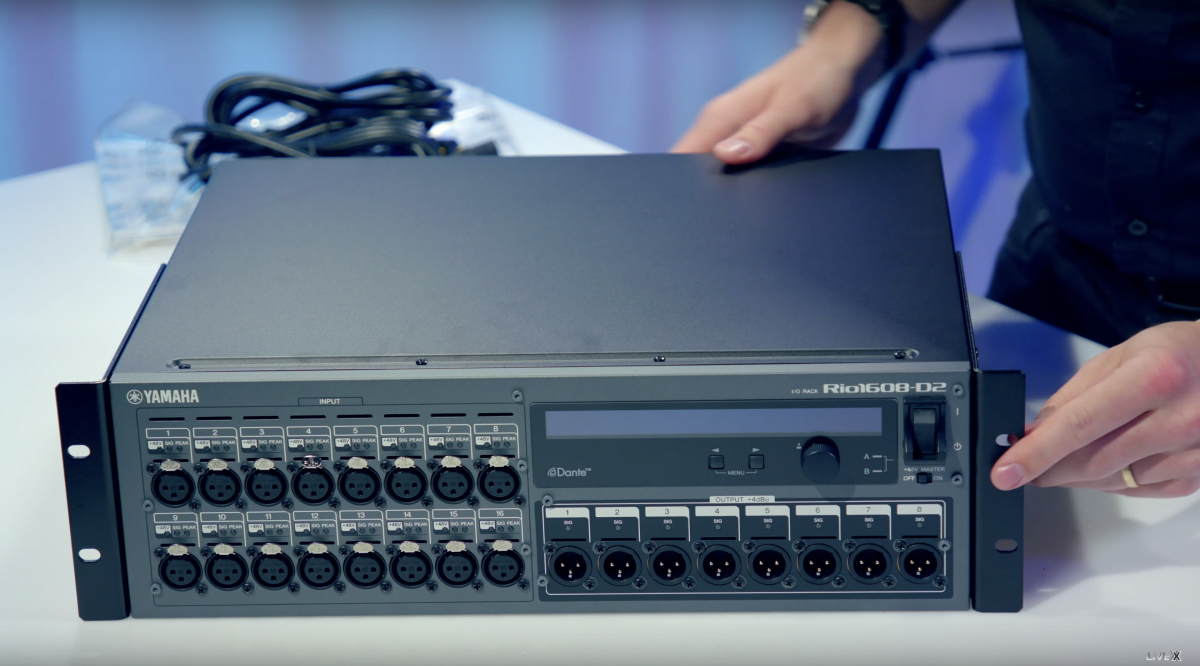 Features
• 16 analog inputs and 8 outputs
• Redundant connections are supported with primary and secondary connectors
• Supports daisy-chain connections
• Connects directly to Dante digital audio network for flexible system configuration up to 96kHz
• Local control of gain and parameters
• Character display offers easy visual confirmation of settings
For more unboxing videos, SUBSCRIBE to our weekly newsletter and YouTube page!