System Integration | Cheddar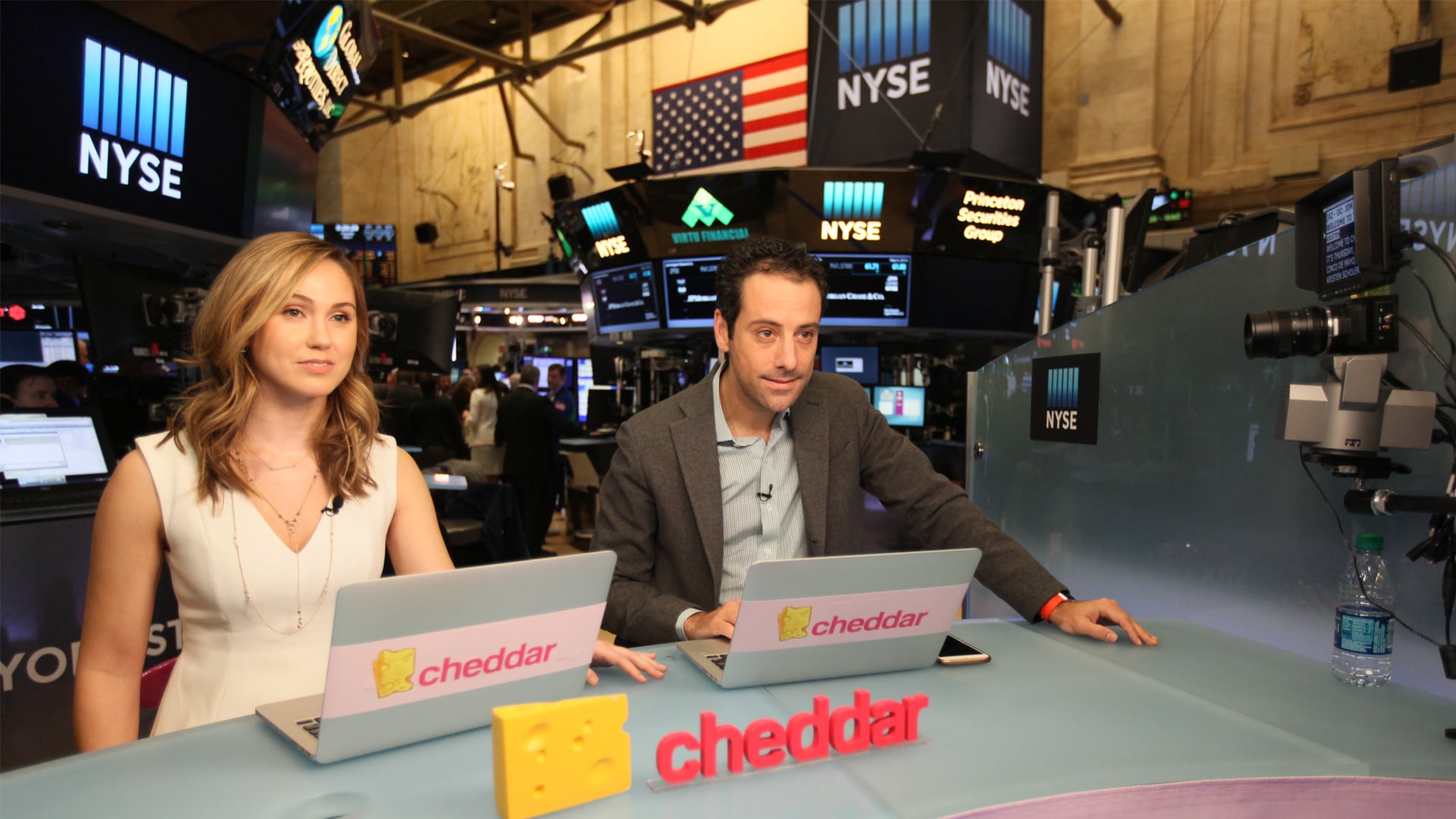 Cheddar TV
LiveX built the first studio for Cheddar on the floor of the New York Stock Exchange. Cheddar, a live Post-Cable Network, needed a quality control room and studio that fit in a 89"x30" hourglass-shaped cubby on the Exchange floor.
We set up a studio desk, steps from the CNBC stage, and used special cameras for fixed shots on the host and guests. These cameras provided a small footprint in, what we say is, our best use of space, smallest, most compact, studio to date.
When Jon Steinberg, Cheddar Founder and CEO, came to us for this project we knew he was building the future of how content would be created and distributed. We pride ourselves in always being on the driving edge of technology and joining forces with Cheddar to build the first OTT studio in one of the most influential buildings in the world fell perfectly in line with that.
Within the first couple of weeks of production, Facebook Live was announced but they had not yet released an API. Our team immediately went to work to make Cheddar one of the first companies to stream on the social platform. Within 3 hours of the announcement, we were live and streaming to the masses. The following day the API was released and we were the first news network live on Facebook.

Behind the Scenes