For this Unboxing, we take a look at both the Cosmo 600D and Cosmo 1500 from Hollyland Technology.
Hollyland Cosmo 600D
First Impressions
This transmission system operates over 600 feet of sustainable wireless signal and the user-friendly LCD screen simplifies the process in setting adjustments.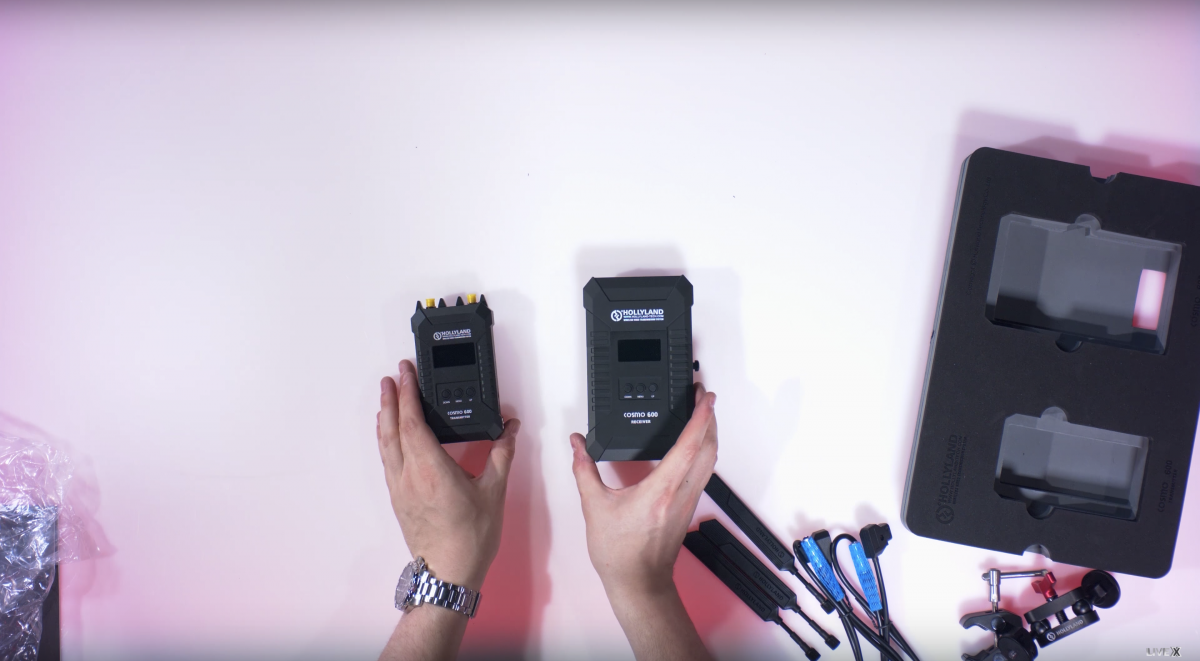 Features
Functional Distance of 600 feet
Enhanced wireless performance that provides fast and stable connections
Convenient LCD screen display, intuitive monitor equipment frequency, signal strength, video format, temperature, and other built in information
In-built PCB antenna
Fixed frequency operation mode with automatic scan
Free channel support MINI USB port with GUI and can provide firmware upgrades
Hollyland Cosmo 1500
First Impressions
This transmitter and receiver set has a powerful wireless range of 1500 feet. The built-in programming pre-selects the best signal between the 9 available channels as a proven upgrade on the production field.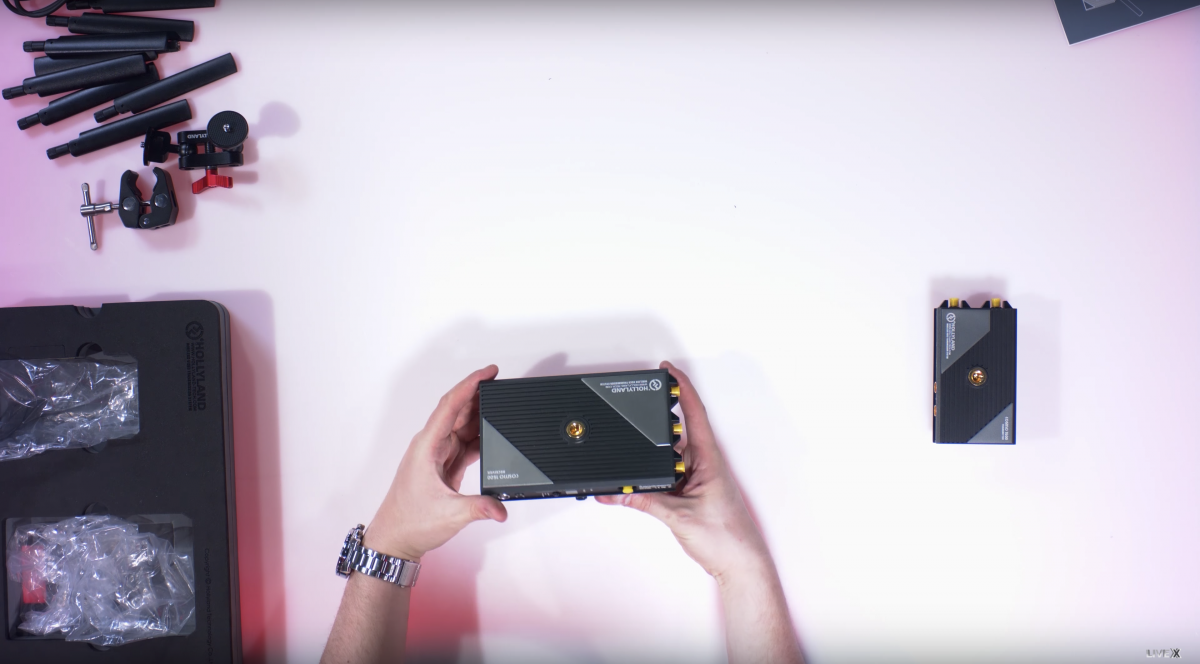 Features
Transmission Range: 1500 ft.
Channel Selection: 0-9
USB Firmware Upgrade
No Compression, No Latency
Point to Point, Broadcast Mode
3G-SDI In/Loop Out/, HDMI In/Out
5GHz ISM Frequency Band
3G-SDI Level B
For more Live X Unboxings, Subscribe to our YouTube page and weekly newsletter!