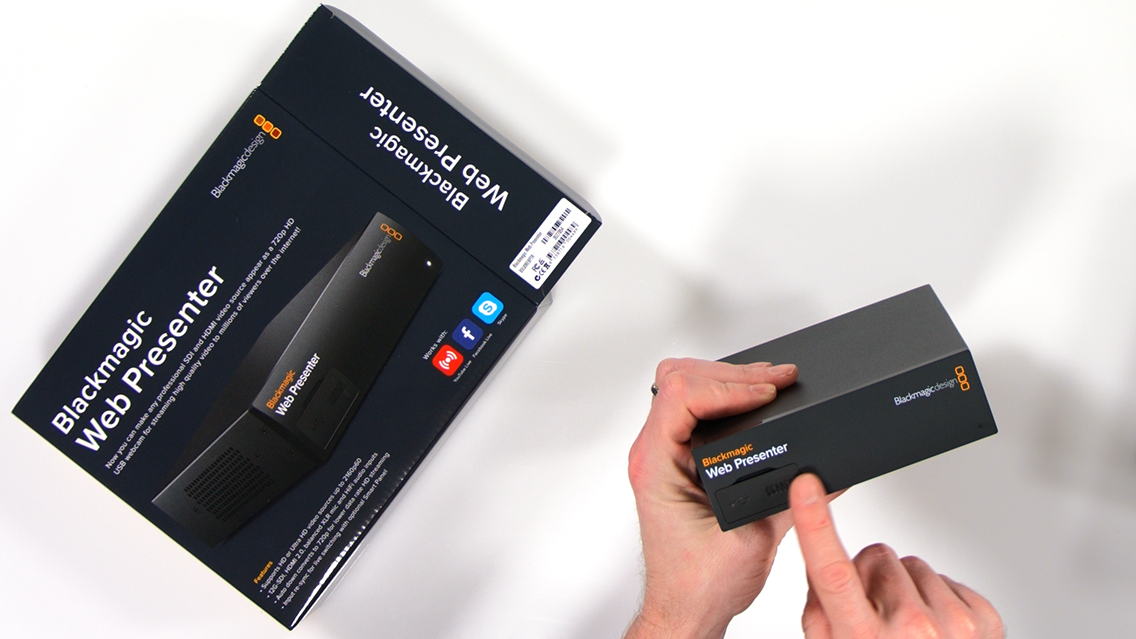 Here we unbox the Blackmagic Design Web Presenter.
This device allows you to bring in professional cameras or switched sources as USB input, improving the quality of your video and audio in your webcasts.
Up to 12G SDI 2160p60 input
Fits in Teranex mini 1RU smart rack
SDI program out and loop out
HDMI loop out
Line/mic XLR and Stereo RCA audio inputs
2-input switcher functionality - allows you to switch from SDI to HDMI sources to send as Program
720p USB webcam output to computer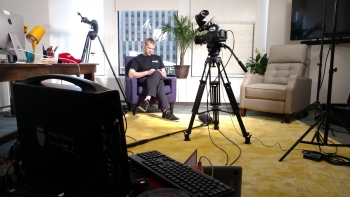 Live X used the web presenter in a recent live video stream to Cannes Film Festival. Due to constraints at the festival venue, only legacy video conferencing systems were in place, but event producers wanted to maintain the highest picture quality for live remote video of a special guest from New York. We used the Blackmagic Web Presenter to adapt our Sony HD camera to a 720p USB webcam signal, which could then be played via the BlueJeans platform into the legacy videoconference system.
This allowed the New York guest, a renown filmmaker, to present to the Cannes invited audience in top quality live video, produced with professional lighting microphones and camera equipment.
For more product details see: Blackmagicdesign.com
For more Live X Unboxings:
check out our Producer Blog at http://livex.tv/blog