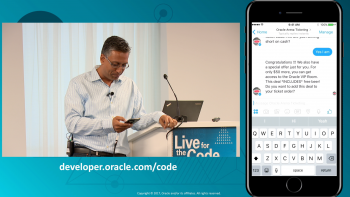 Live X produced the stream for Oracle's Code conference at Convene Conference Center in Midtown New York.
Oracle code is a free conference where tech experts and developers come together to share with each other the latest coding technology and best practices.
Live X created multiple custom two-box broadcast graphics to elegantly display both the keynote speaker as well as their presentations - or live-demo device screens when code and user experience were discussed.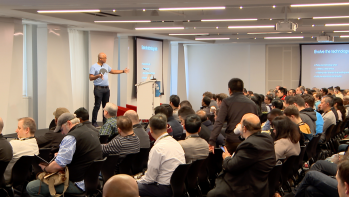 The event was shot on three Sony HD cameras, with stock lenses and a 20x servo zoom lens for a great look at a distance. The program feed was switched on custom Live X 4U rack servers running vMix, and encoded to multiple platforms with distribution via Teradek Core.
Live X was happy to provide a turnkey full production with great live cameras and lensing, custom graphics, and robust, redundant workflow for a global technology leader.