On Saturday March 10, the Cliffs at Long Island City hosted the Tristate Bouldering Series (TBS), a regional bouldering competition featuring the best and baddest in rock climbing. For the first time since its inception, they sought to live stream the event to Tristate's YouTube and Facebook pages with the help of Live X.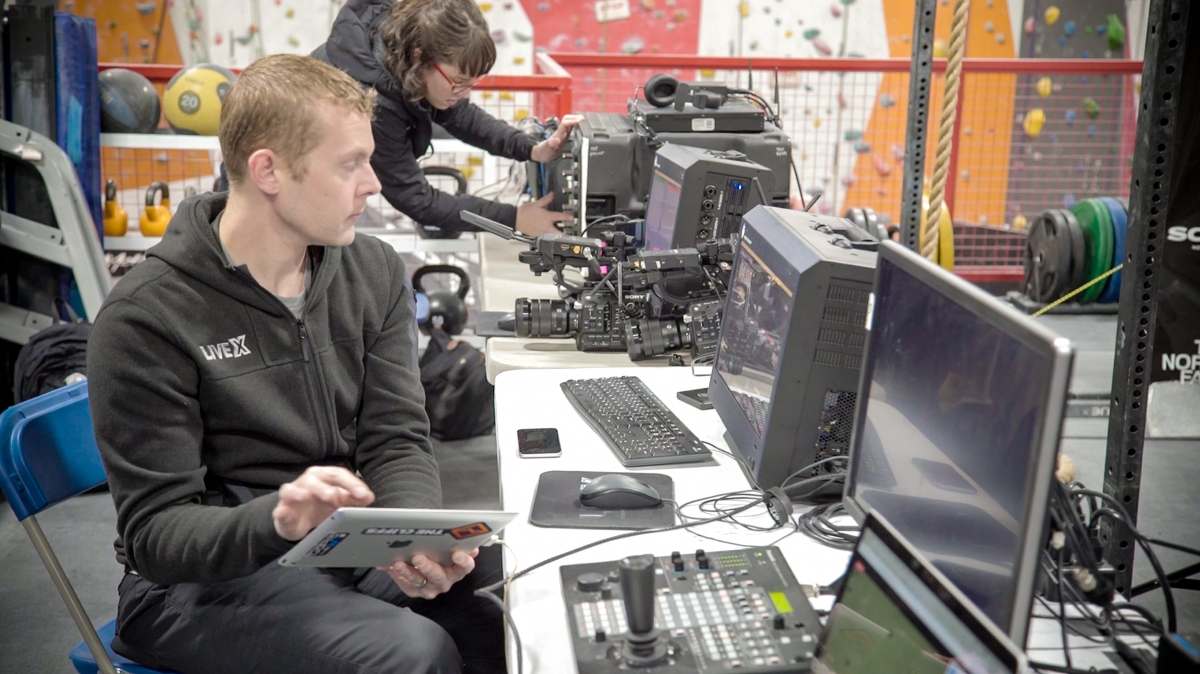 We arrived, armed with gear, at the spectacular gym, where the atmosphere was already buzzing with excitement and adrenaline. Our team was led by Live X VP of Experiential, Brandon Epperson, and Creative & Technical Producer, Aubrey Russell. The webcast required the use of two Production Bots: one to stream to YouTube using vMix software, and a second to create and fire graphics through Touchdesigner. Epperson worked closely with TBS to design custom lower thirds and a visual scoreboard that updated in real time as the participants received their scores. The Wowza Clearcaster encoder handled the broadcast quality live stream to Facebook and allowed us to display viewer commentary during the show via the ClearCaster Talent View.
Technical Director, Craig Babcock, switched the multi-camera show through the new ATEM 1 M/E Advanced Panel from Blackmagic Design. Babcock stated:
"The Advanced Panel provides a frictionless fader bar with easy to find keys and smooth switching. It had a simple setup through ATEM's IP software computer control, and it was a breeze putting in key fill graphics systems as an asset. I was able to quickly assign inputs and move assets around within the switcher itself."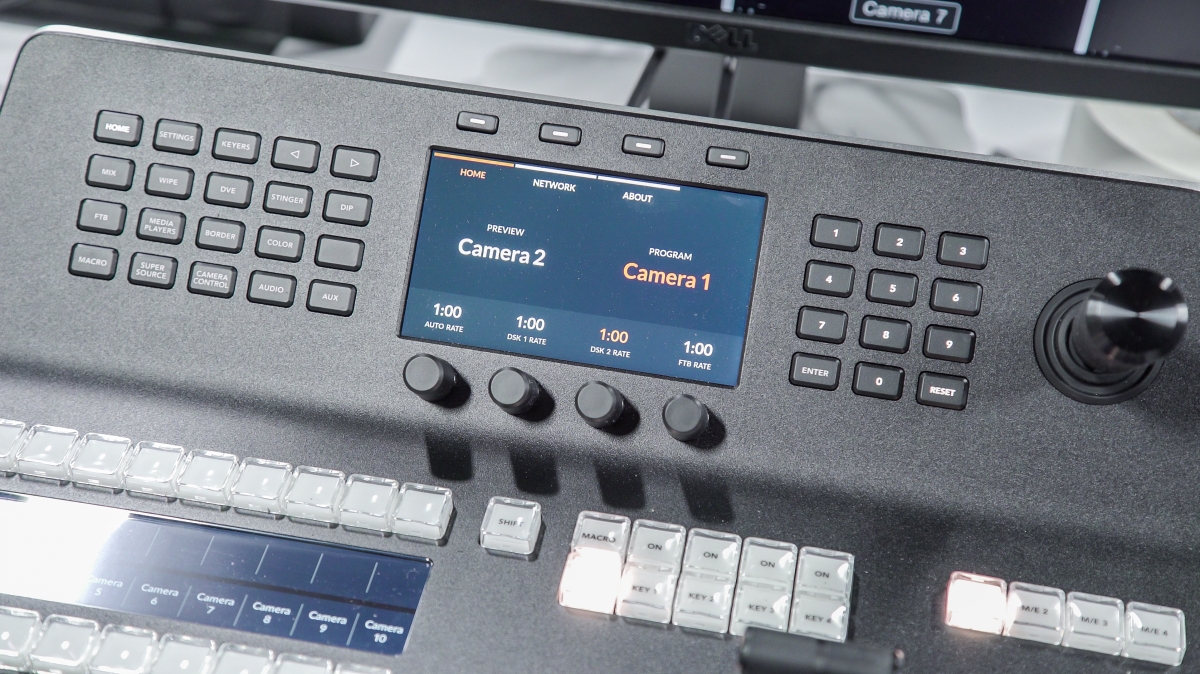 In order to capture the grandeur of the event, featuring 18 competitors (9 men and 9 women), Live X used a variety of cameras: handheld Sony FS5's, Panasonic AW-HE130 HD Integrated PTZ Cameras, and Blackmagic Design Micro Studio Cams (equppied with a 12mm lens for the commentator booth, and a wide angle for the overhead view of the audience). The roving cameras were rigged with transmitters and recievers for wireless shooting. One used the Hollyland Cosmo, and the other was equipped with a Teradek Bolt. Both transmitters have a 1000ft of wireless range and allowed camera operators the freedom to go wherever the action was.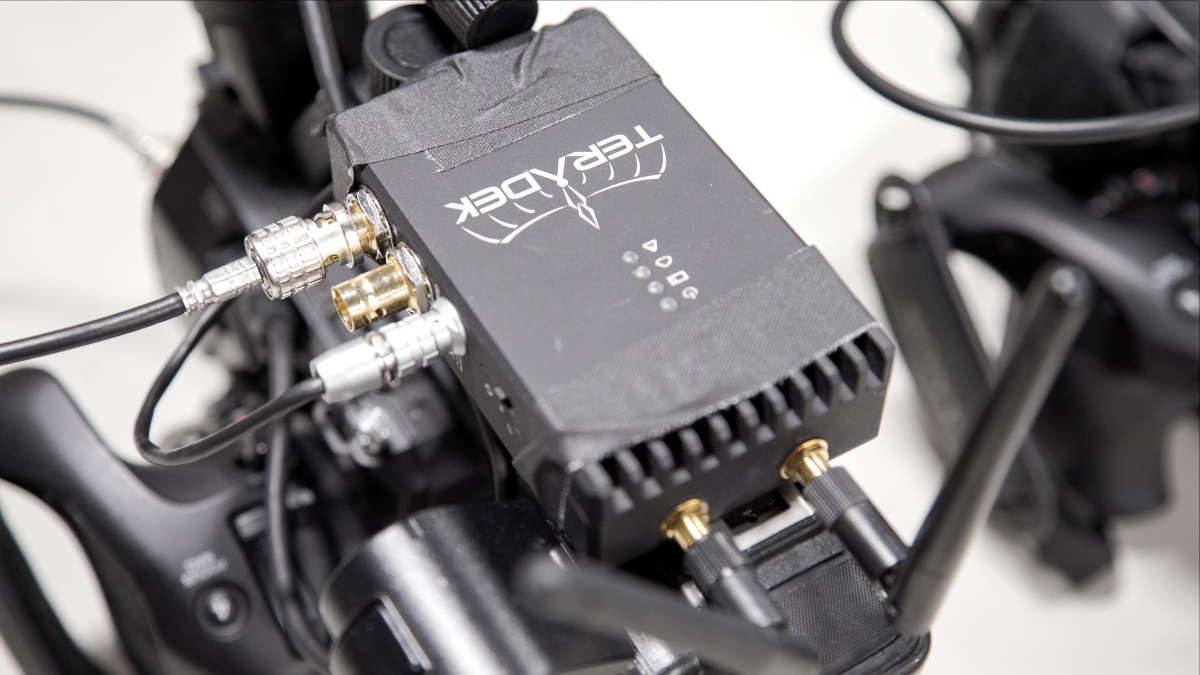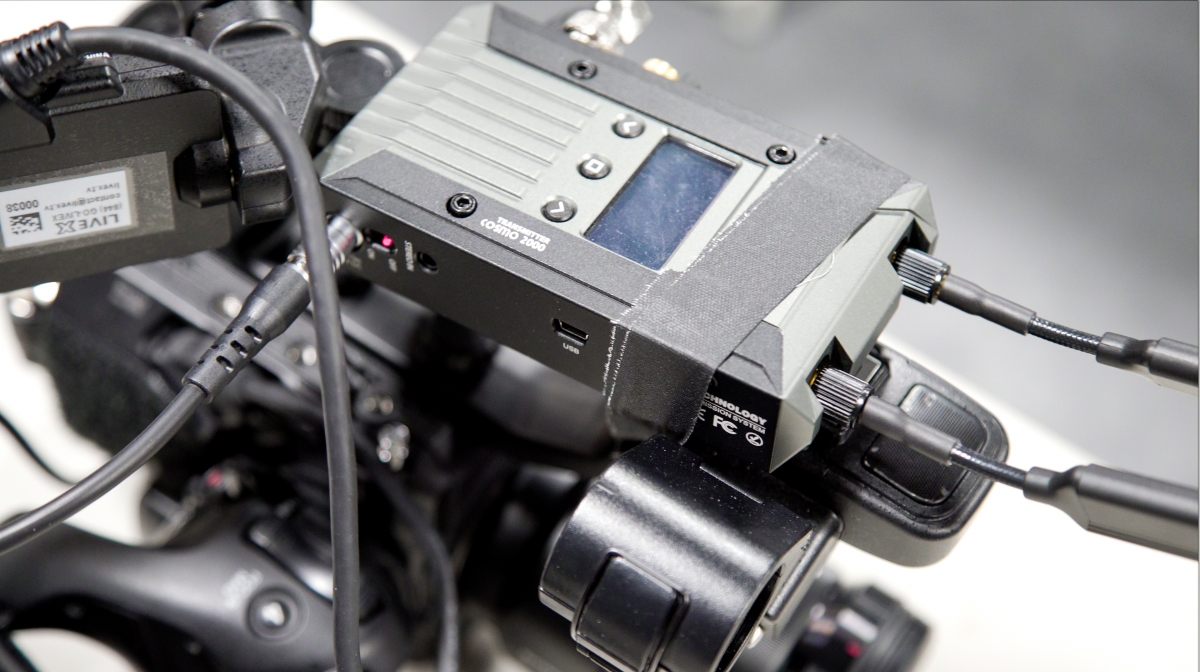 Being one of the handheld camera operators, I can attest to the challenge of keeping a steady frame while shooting on the bouncy fall matts under the competitors. However, having the luxury of multiple cameras allowed us to offer an array of different view points to those watching online. With this, we were able to capture the overall excitement of the show, as well as the unique finesse of each individual climber.
Watch our full coverage of the Tristate Bouldering Series below and SUBSCRIBE to Live X's YouTube page and weekly newsletter for more!