Multi-contributor live cloud production just got elevated.
LiveX continues to develop Virtual Video Control Room, our browser-based production tool that enables live streaming productions to be managed entirely in the cloud, with the recent integration of NDI® and the ability to produce multi-contributor events completely in the cloud.
NDI®, or Network Device Interface, developed by NewTek, is a high quality, video-over-IP standard that enables video-compatible products to communicate, deliver, and receive high-definition video over a computer network ideal for live video production.
LiveX has been using NDI® in tandem with VVCR to help produce broadcast quality content in the cloud with manageable bandwidth and extremely low latency.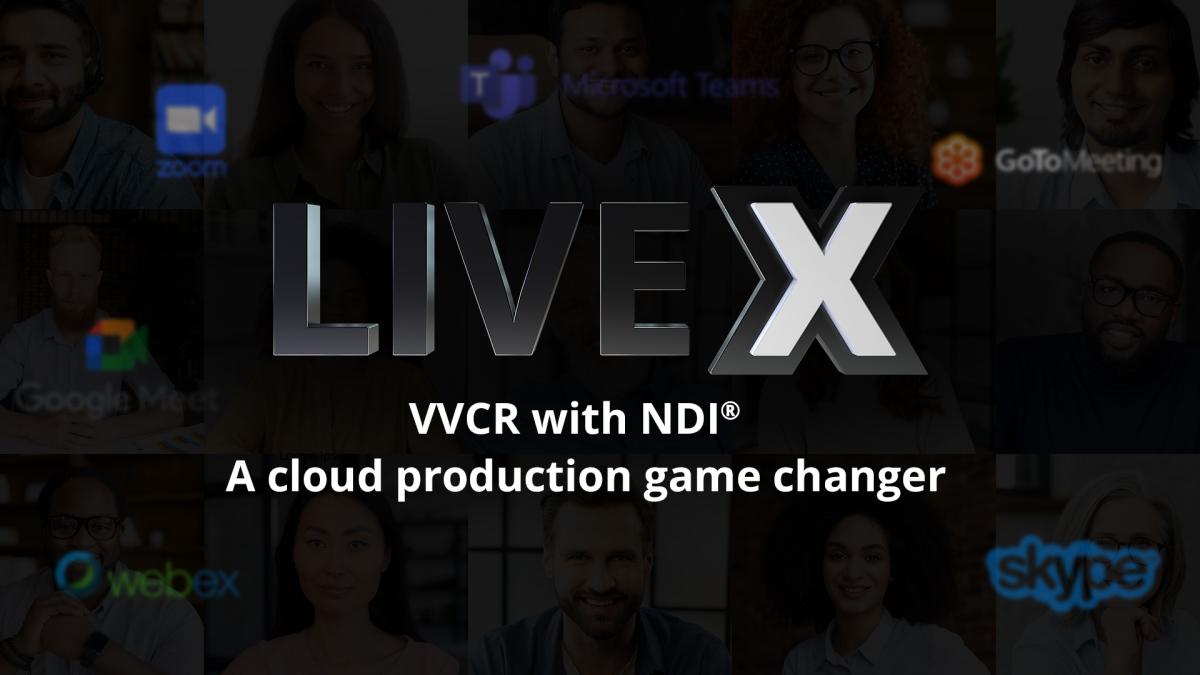 Before most on-screen talent were working from home, it was nearly taboo in the professional broadcast and streaming industries to use Zoom or Microsoft Teams for professional contribution. However, as quality has improved and the expectation for easy contribution has increased, these have become two of the easiest tools to bring talent into professional productions.
With VVCR's Production Module and NDI® integration, remote contribution has become extremely easy to spin up in the cloud, without needing to invest in a large number of machines or servers to get individual feeds. By running a single Production Module contribution server, your show can get every caller in a video call as an isolated NDI® feed. By running production software like vMix on the same server, or breaking it out into a separate switching Production Module, a show can be created from the ground up in less than an hour.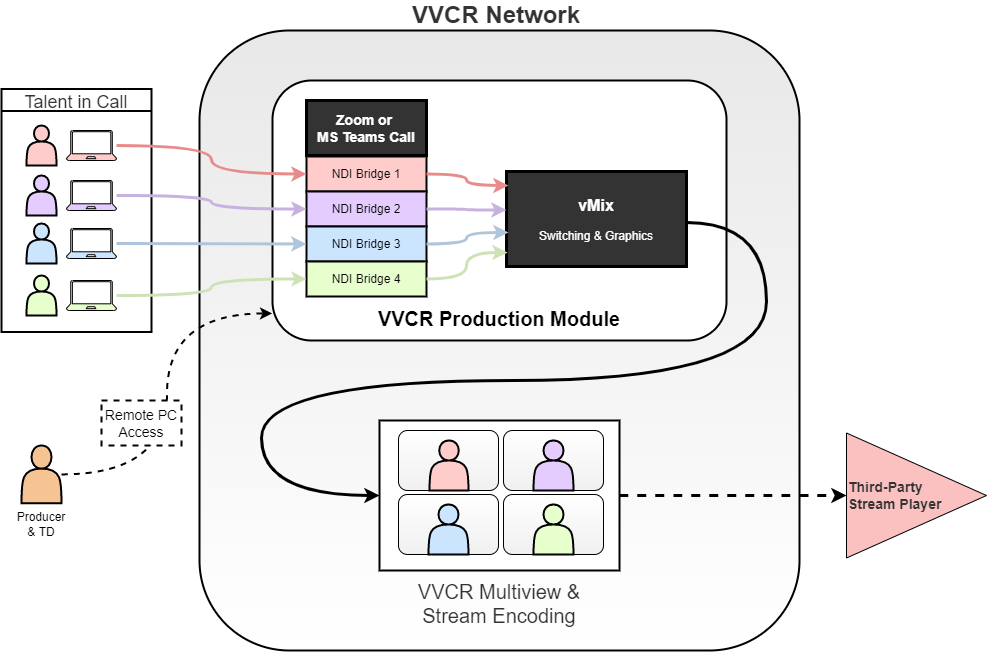 In addition to a contribution server running Zoom or Microsoft Teams, VVCR has NDI® Transcoding built into the simple web interface. By simply enabling transcoding on a VVCR stream, the incoming stream can be discovered inside your production environment as an NDI source. This means that any SRT or RTMP input can be turned into NDI with a simple check of a box.
From global events to smaller, more intimate productions, we're ready to bring clients the best quality livestream, with remote contributors barely needing to do much more than click a link.
Please feel free to reach out to LiveX if you have questions about our remote capabilities or if you need broadcasting assistance in any way.