This week Rob unboxes the Mevo Live Event Camera by Livestream. Made for use with an iPhone or iPad, it's an easy and very portable way to film your event in 4K. The 4K camera can bring in an image and carve out up to 9 frames for multi-cam selects
The Mevo features:
can't get audio into the camera other than the small mics under the camera
USB connection for firmware
comes with 16GB Micro SD card to record onboard if you don't need to stream
though it is a 4K camera, a 720p image comes out
lights at top let you know how much battery is left (green light) and when it's searching for bluetooth signal (blue blinking light)
comes with a mount for screwing in a tripod, light stand, or mic stand - but mainly for the pro module which is an extended battery pack for longer operating time
USB charging block and cable for charging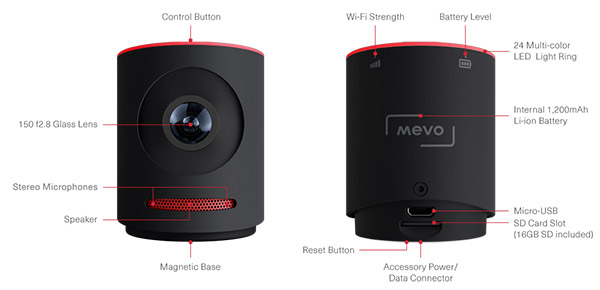 For more information and to purchase the Mevo, visit getmevo.com/.
Next
Prev
Contact Us
Please let us know about your project. Use the form below or send an e-mail to:
[email protected]
Live X
483 10th Avenue Suite 310 New York, NY 10018
(844) GO-LIVEX
Send us a message