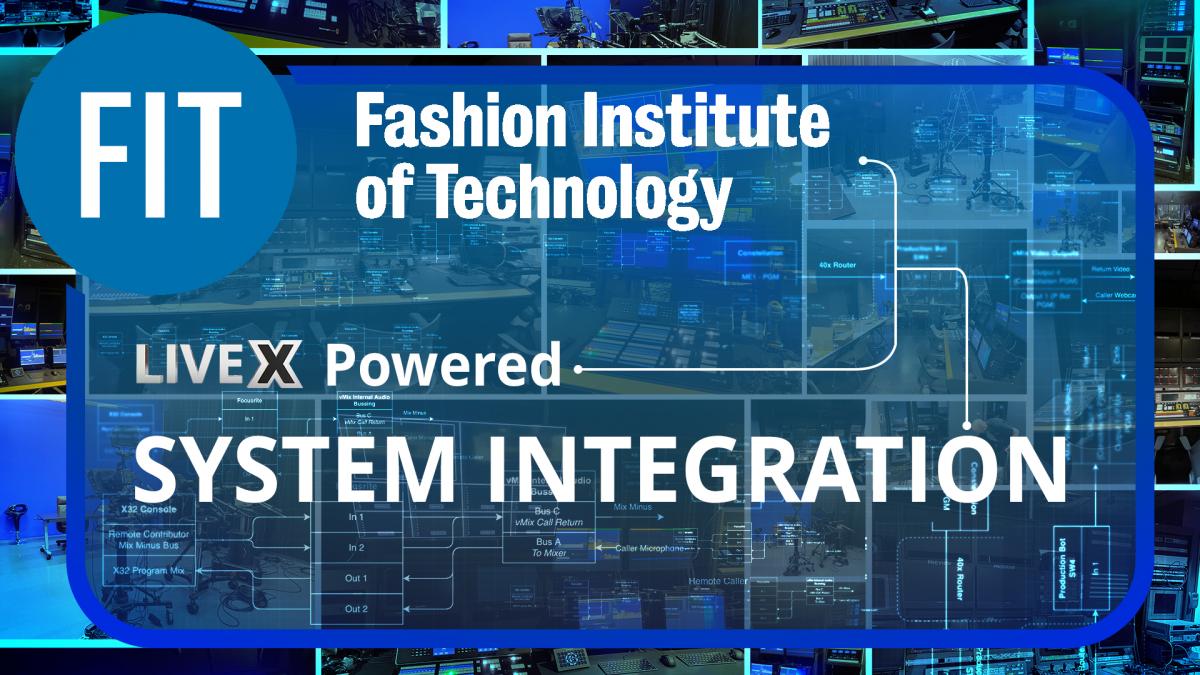 Fashion Institute of Technology System Intergation
The Fashion Institute of Technology has been an internationally recognized leader in career education in design, fashion, business, and technology for 75 years. FIT offers a wide range of programs that foster innovation, collaboration, and a global perspective. The college offers nearly 50 majors preparing students for professional success and leadership.
This past year, LiveX helped FIT overhaul a production studio that was in desperate need of an upgrade. From brand new cameras, lenses and teleprompters to multiviews and monitors throughout the studio, the building blocks necessary for a professional studio experience were put in place.
Along with completely replacing the infrastructure, some key new studio capabilities LiveX oversaw included expansive remote contribution capabilities, a brand new digital mixer, along with advanced graphics and composition packages.
This new space ensures that FIT students will be working with nothing but the latest cutting edge technology for years to come and we're proud that LiveX played a role in helping to nurture new generations of broadcasters.
Behind the Scenes