From our livestreaming of Versace's very first Pre-Fall fashion show in 2019 to our recent work with Marc Jacobs and Maison Kitsune, LiveX has long been recognized as an industry leader in bringing cutting edge technology to the fashion world.
For Rebecca Minkoff's Spring/Summer 2023 Fashion Show, LiveX produced a live experiential installation of the designer's looks, and shot and edited their feature sizzle reel for online, retail, and global billboard display.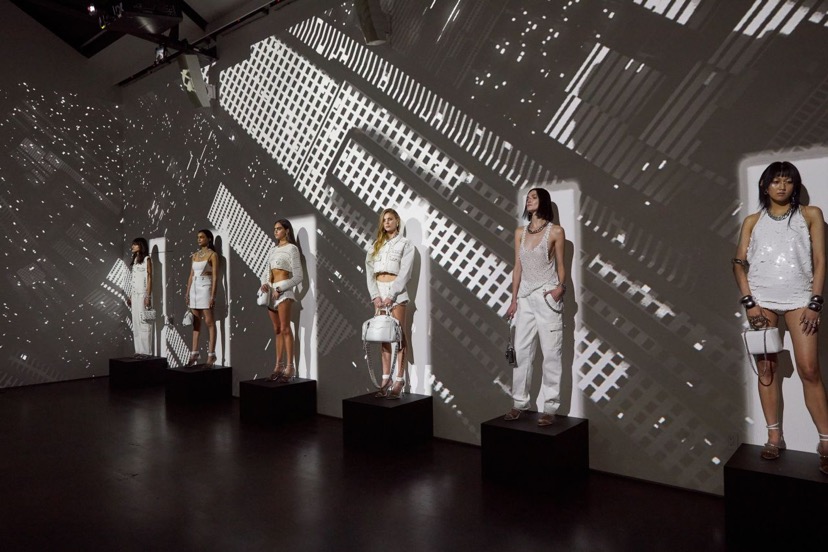 The team created an installation-style experience with models, in their looks, standing on pedestals within an immersive environment. The projections and lighting, featuring dynamic animations, transported attendees through a post-alien biophilic NYC landscape. The event was held at Lavan 541, featuring its 270-degree Skylight Room and using our custom LiveX Mural projection mapping system.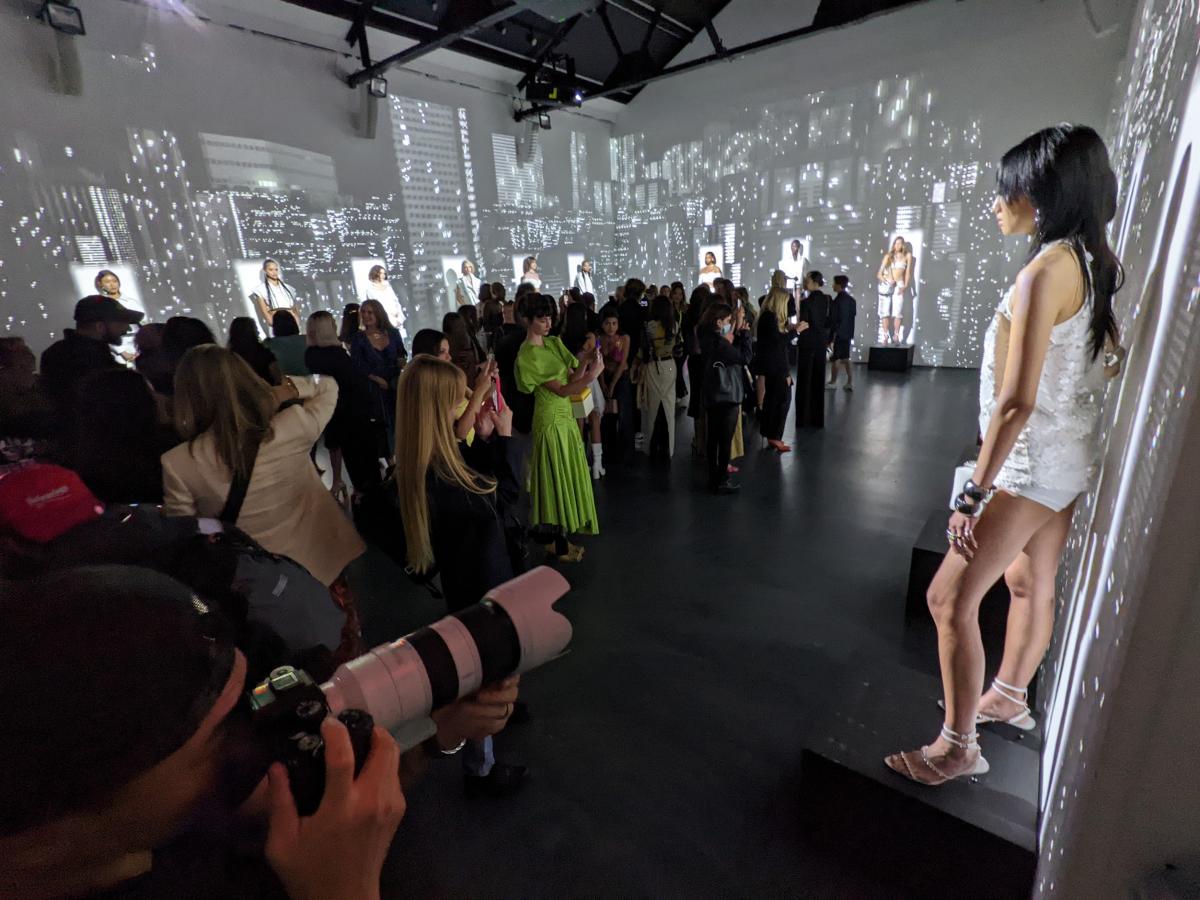 At the same time, in absence of a proper model walk, LiveX directed a pre-event video shoot to capture runway-style action and completed editing and distribution within 72 hours.
Whether you're looking to livestream your latest look, bring a unique vision to physical life in front of an audience or turn your runway into a shoppable event, LiveX can help you meet and overcome any technology or live production challenge in your path. Be sure to contact us with any questions and we'll see you at New York Fashion Week!